Client Testimonials
Web clients range from established small business owners with marketing budgets, to corporate lawyers, to musicians and fine artists, to first time website owners. Services range from initial concept brainstorming, to site design, custom web programming and implementation, to SEO, search marketing and ranking services, to ongoing web maintenance and Google Analytics reporting and shoppingcart solutions. Here's what people say about partnering with JEO Webmaster Services.
---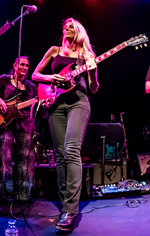 "From my first business website many years ago to my current Soul/Blues Vocalist career and website, John-EriK has been a steady, resourceful and dependable teammate. Many times, I had ideas for new bells and whistles for the site, which is media heavy. John-EriK always had a better and more creative solution than what I could have envisioned.
The custom-coded events display box saves me so much time, because I no longer have to manually update shows on my Home Page. I love the ease of it! We used to have to create a new poster with updated shows, dates and venues, upload it to the website, then swap out the old image. Now his super cool code grabs the information directly from the Gigs database and displays it on the Home Page.
As my needs have evolved, John-EriK has always been ahead of me in the process. When it was time to add a shopping cart with music samples he knew just what to do and guided me through the setup, payment gateways, PayPal-band integration, etc.
The monthly website monitoring, maintenance and Google Analytics keeps my site up and running and delivering great information on my Web Visitor traffic patterns and trends. He takes care of business so I can focus on making music and communicating with our fanbase."
---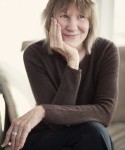 "John-EriK migrated me from my old, problematic hosting company to his own server. In the process, we redesigned my Business and personal websites to use WordPress, so I could more easily make changes and add Blog posts and articles as I please. Since my retreat and lodging center changes with the seasons, he made it easy for me to change the messaging and pictures to reflect the different seasons.
His monthly web maintenance keeps my site free from hackers and Google Analytics web traffic reporting is made understandable with his overview summaries written in plain language a non-techie like me can get. His reports are backed up by informative, graphical, technical Google Analytics data charts and graphs that show me where my best traffic is coming from. I've been able to find some little gems of web traffic referral sources that have no doubt added to my business bottom line.
John-EriK is easy to work with remotely and I'm fortunate enough to have him in the neighborhood for those times I really need an on-site visit or tutoring about a website issue or new idea I want to implement."
---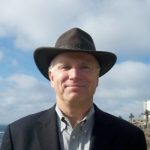 "John-EriK has been a reliable resource who keeps our web sites optimized and analyzed. Whenever we have had any issues he has been very responsive. I would recommend him to anyone who wants to keep their online presence effective and efficient.
We have found the monthly Google Analytics analysis and summary report to be invaluable in helping us refine our web sites and focus our online marketing efforts. The detail afforded by these reports is incredible. The knowledge we gain from these analytic reports allows us to continuously fine tune our web sites."
---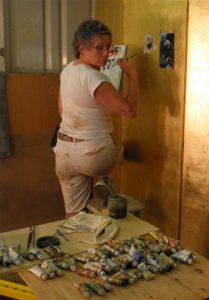 "John-EriK's expertise and services go beyond the call of duty of just a 'web designer'. He helped with negotiating some tricky waters separating myself from a troubling business arrangement. His insights and suggestions helped the transition and helped me come to peace with the situation and move forward. I wanted my new site to be simple yet professional looking, highlighting my work, skills and talents. His questions and guidance was instrumental in helping me fine tune what I wanted to say and how to present my work and business. He is real easy to work with and I always feel my concerns and ideas are honored and turned into a great looking result!
He pointed out how difficult it can be for a new website to get good ranking in Google, so now we are engaging in a search engine campaign to find just the right keyword phrases that will attract the right clientele for my services. As he pointed out, a big problem with independent contractors is we have no time for marketing when business is good, then can panic when there are slowdowns. A good website that ranks well can help smooth out those rough spots and serve as a great foundation with which to market your services and products."
---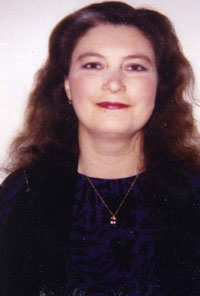 "I am very impressed and grateful for the excellent quality of work I received from John-EriK's JEO Webmaster Services. I am amazed at how quickly he completed a site update job we worked on. His work is fast, precise and totally accurate. Obviously, he is a perfectionist because his work was perfect with me.
He also has been offering me insights into the bigger concepts of how to make my website work better overall for optimal search engine responses and maximizing the marketing potential of this vital part of my business. He then implemented a beginner's Google Adwords campaign for me with which I gained valuable information about how people respond to my message and how to allocate my limited advertising budget. I would recommend John-EriK to anyone needing help with a new or existing website."
Pati McDermott |
NLP-Pati.com
| Certified NLP Master Practitioner & Hypnotherapist
---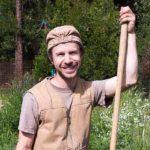 "John-EriK helped me out with web development when I was just starting out with e-commerce. He is very attentive and has a broad range of skills to draw from: yes he can code, but he also understands shopping cart software integration, SEO, the importance of load time and how to make sense of google analytics and the 'black magic' server backend world of DNS settings, MX records, SPF, DKIM, 'reverse pointer records',…"
I recommend his services!"
---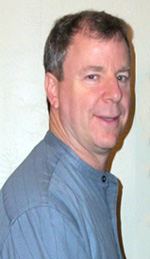 "John-EriK has been a steady support around my website. I worked with him on an earlier version of our site, and when [a large marketing company] took over and the site got hacked I invited him to assist and correct the security issues created.
His detailed response and report regarding security issues on the new site is representative of the care and support I have received from him."
David Lincer | Owner:
RollinAlong.biz
– Stair Lifts, Dumbwaiters & Mobility Solutions
---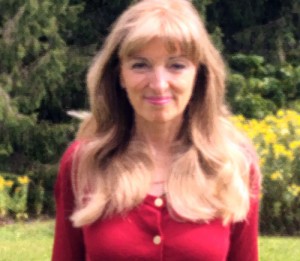 "John created a beautiful site for me. I was inexperienced in the tech world and he very patiently worked with me. He listened to what I needed and wanted. He had a lot of helpful suggestions, but he always allowed me to work it through my way. I would highly recommend his services."
Jeanne Koenigsreuter | Intuitive Tarot & Psychic Readings
---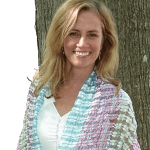 John-EriK is a highly knowledgeable, skilled and thorough web designer and made an effort to be available as needed. My goal was to learn to make adjustments to my website; creating it with John-EriK's guidance was the first educational phase of that process. His patient instruction, then, enabled me to become more skilled while creating core aspects of the site, as well as to learn how to make additions and adjustments once the site was complete.
John-EriK's understanding of how to attract and manage traffic with key words and search engines is very in-depth and clear. He helped me to see how vital that is, if one is to obtain real value from having a website. Thanks for the heads up John-EriK, and as always, your kindness and expertise.
Marya Michaels | self-love groups, workshops and retreats | MaryaMichael.com
---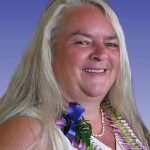 Yeah! Our email is working!!!! John is so helpful. He always answers the phone and gets the job done.
---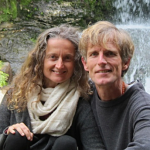 "Working with John-EriK has been a very positive experience for years now. Fixing email, server and website related issues can be so exhausting at times, especially if you don't know exactly where to turn and how to understand and describe the problem… John-EriK has been very knowledgeable and patient in assisting me at various times. He has always been there to unlock the mysteries and find solutions. I'm very happy to have him being my email hosting company, it's been worth it and very affordable!"
Hasso Wittboldt-Mueller,
fully-alive.com
– Naturopathy, Body-Mind, Qigong, Women's Work
---